IMPORTANT UPDATE: CORONAVIRUS (COVID-19)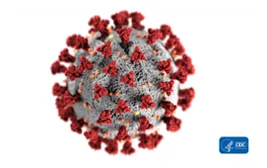 Click here to get the latest news and information from the CDC website on prevention, symptoms, and much more.
IMPORTANT! PLEASE CALL OUR OFFICE TO SPEAK WITH A STAFF MEMBER OR PROVIDER IF YOU HAVE ANY OF THE FOLLOWING SYMPTOMS OR CONDITIONS BEFORE VISITING:

Fever of 100.4 or Higher
Cough or Sore Throat
Shortness of Breath
Recent Travel
We will evaluate your condition over the phone to determine the next steps for your care.
Telehealth Now Available as an Appointment Option: During this national public health emergency, we want to ensure that we continue to care for you and your family wherever you are – in office or remotely. Please note that our offices remain open to best serve the healthcare needs of you and your family. However, we are now also offering a HIPAA-compliant Telehealth platform via Doxy.me as an option where your provider can conduct appointments with you over a secure video call.
Please call your provider first if you have symptoms unrelated to COVID-19. As noted above, your provider can determine whether there is a need to evaluate your problems as an in-person visit, or if this can be done through Telehealth.
A Telehealth visit will allow your doctor to get an impression of your condition. Please understand that there are some limitations to an audio-visual visit - for example, your doctor cannot examine your heart or lungs, or conduct a blood pressure reading. However, Telehealth can be a good first step in determining what guidance you need to ensure your good health.
To participate in a Telehealth visit, it is important to communicate with our staff what methods of technology are available to you. Ideally, having the ability for your provider to both hear (audio) and see (video) you would offer the best visit possible. These methods could be computer with video, iPhone with FaceTime, Android with Duo or simply phone for an audio only visit.
Click HERE for more information on using our Doxy.me telehealth platform. You can check-in to your providers virtual waiting room by simply visiting, or clicking this link: NephNJ.doxy.me
---
IMPORTANT CORONAVIRUS (COVID-19) INFORMATION
Important Steps to Prevent Illness:
Take Steps to Protect Yourself:
Clean your hands often with soap and water for at least 20 seconds, especially after you have been in a public place, or after blowing your nose, coughing, or sneezing
If soap and water aren't readily available, use a hand sanitizer that contains at least 60% alcohol
Avoid touching your eyes, nose and mouth with unwashed hands
Avoid close contact with people who are sick (stay more than 6 feet away)
Clean AND disinfect frequently touched surfaces daily: doorknobs, light switches, countertops, desks, phones, keyboards, toilets, faucets and sinks
Take Steps to Protect Others:
Stay home if you are sick, and avoid other people in your home as much as possible
Cover your mouth and nose with a tissue when you cough or sneeze, or use the inside of your elbow
Wear a facemask if you are sick and around other people (e.g. sharing a room or vehicle and before you enter our office)
If you are not sick, you do not need to wear a facemask unless you are caring for someone who is sick
For Additional Information
Please refer to the CDC website HERE for complete information and details regarding Coronavirus (COVID-19).